Call today for a FREE phone consultation!     703-851-7954
---
Spiritual Response Therapy (SRT)
SRT is an advanced dowsing program that accessed the Akashic Records, looks for problems (old karmic patterns) to clear out. It also uses downloads, clearing of Soul pieces, etc. to clear the path to Higher Self for each client.  In the process, of course, it clears up energy blockages, deleted old or useless Soul programming, removes entities both good and bad, doesn't matter here, and rewrites Soul programming for the highest good of my clients.  It is a Very High level Dowsing Program that works extremely well as a distance anywhere.  Basically, dowsing transcends the time and space limitations that are normal here.
According to Rev. Robert Detzler, the creator of this program, Spiritual Response Therapy (SRT) "is a system of researching the subconscious mind and soul records (Akashic Records or Hall of Records) to quickly find and release the discordant, limiting ideas and replace them with loving, supportive ideas and beliefs. "  Some people might refer to this as searching 'The Hall of Records' of the Soul.
It was originally designed to take the place of hypnotherapy, however, it does work quite well either on its own merits, or alongside hypnotherapy. At our core level, we are all made of Soul programming, and pieces. Most people with a problem are usually experience holes in their energy field, and then extra pieces join in. It is usually the conflict in the pieces that creates discrepancies in the lifetime journey, ie. creates hardship.
Most people find that a couple of SRT sessions tends to help them think clearer, know what their true path is, and removed many negative patterns. However, nothing last forever, and this is a very advanced dowsing program. That being said, it does have to be repeated but some people stay clearer than others. SRT can be used to clear people, property, pets.
If you need negative energy cleansing in Washington, this service will be of great value to you and your home.
---
SRT (Clearing & Healing Work) TESTIMONIALS
SRT Session: "I had an SRT session with Helen Bramow which proved to be extremely interesting. She put in a very relaxed state and then various images came up in my mind, almost like a dream, but more stable and connected together instead of being random or short and choppy images like in my dreams. I did feel some emotion, but not overpowering or uncomfortable. Afterwards I was able to get some insight into what I had seen which helped explain some issues I had been dealing with. All in all it was a very valuable experience." JS
"Doing an SRT session with Helen, I feel lighter, clearer in my thinking afterwards. I enjoy the sessions and I feel they make me clearer so I can connect better with my own Higher Self." SM
---
Contact Us Now!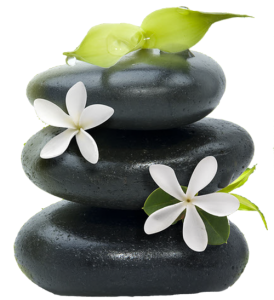 ---
NO HEALTH CLAIMS ARE MADE and user accepts any associated risks.
Disclaimer:  Helen Bramow, MA, BCH, MHt, C.NLP, is a Board Certified Hypnotist, Certified Reflexologist, Reiki Master and Instructor.  Helen Bramow is NOT medical and does not diagnose nor treats medically. No course, service, or product offered by Health for Life, LLC or its duly authorized representatives is intended, in any way – explicit, implicit, by implication, or in reference, to be a substitute or replacement for competent, traditional, licensed, professional medical care. There are no guarantees on any service or product, unless stated otherwise.
Shipping: Domestic: Product totals less than $40, shipping is $9.00. For product totals $40.00 or more, shipping is $13.00. Shipping prices, as well as services prices, are prone to change periodically.
Health for Life, LLC has a strict No Refund Policy. Prices listed on the Internet are subject to owner's discretion and may change.
Class/Event Refunds: Deposits/payments are non-refundable but can be applied towards a future class/event, if notice is given within 2 weeks prior to the event.


---

Please visit our other sites –

   Hypnosis-Virginia

  HealingArtsNetwork.com

---