Call tod
ay for a FREE phone consultation!     703 851-7954

---
Come in and Enjoy a Relaxing REFLEXOLOGY Session –
combinted with an Ionic Cleanse Detox Footbath session  see Detox Footbath
---
Reflexology is an ancient healing modality, probably most known from Egypt.

Through the feet, hand or ear, all body organs and systems can be accessed.

Reflexology is based on Zone Therapy. 

All zones can be accessed, and there are reflex points on the feet that Reflexologists work with.  

As with most healing sessions, clients may feel things, and/or enhance their detox system.

Some people say it increases circulation, but others just find it a very relaxing healing session.

It is most often down lying back in a chair, and some people use a massage table.
---
Reflexology can be combined with other services, and is usually a 40, 60 or 90 minutes session alone.
Reflexology sessions are combined with the Ionic Cleanse Footbath session.  see Detox Footbath
NOTE:  People with obvious foot injuries, and/or foot disease may not be candidates for a Reflexology session.
---
All Reflexology Sessions prices are in Square Checkout –
---
Relaxing Reflexology Pricing & Packages!
All sessions include 20 min. Ionic Cleanse Footbath 1st  see Detox Footbath
Reflexology Session

– 60 min. $99 (NO foot injuries or foot diseases) – 1 session $99


Reflexology Package

 –

60 min. – 2 sessions  – $175 (NO foot injuries or foot diseases)

Reflexology Session

– 40 min. $75 (NO foot injuries or foot diseases), 1 session
Reflexology Package – 40 min. – 2 Sessions – $120 Package  (NO foot injuries or foot diseases)  


---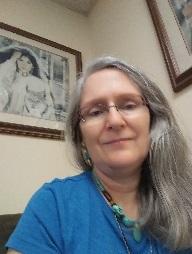 Helen A. Bramow, MA, BCH, MHt , owner of Hypnosis-Virginia, is a highly experienced & successful  Board Certified Hypnotist, and Certified Reflexologist.  You can read about all her credentials here  About Helen Bramow.
---
Virtual Sessions Available NOW!      

Contact us Now!

    
703 851-7954      HealthCoach095@gmail.com
---
Please visit our other sites –  Book a session or class NOW!
---

---
Disclaimer and Refund Policy
NO HEALTH CLAIMS ARE MADE and user accepts any associated risks.
Disclaimer:  Helen Bramow is NOT medical and does not diagnose nor treats medically. No course, service, or product offered by Health for Life, LLC or its duly authorized representatives is intended, in any way – explicit, implicit, by implication, or in reference, to be a substitute or replacement for competent, traditional, licensed, professional medical care. There are no guarantees on any service or product, unless stated otherwise.
Shipping: Domestic: Product totals less than $40, shipping is $9.00. For product totals $40.00 or more, shipping is $13.00. Shipping prices, as well as services prices, are prone to change periodically.
Health for Life, LLC has a strict No Refund Policy. Prices listed on the Internet are subject to owner's discretion and may change.
Class/Event Refunds: Deposits/payments are non-refundable but can be applied towards a future class/event, if notice is given within 2 weeks prior to the event.