Call today for a FREE phone consultation!   703-851-7954
Contact Us Now!

        
---
NGH Certified Hypnosis Training – CCH Certified Consulting Hypnotist (100 hours) –
NOW Available Live on Zoom and/or Skype
Hypnosis for Professional Certification is generally taught over 3 weekends – 8 days (Other arrangements can be made for students who want training during the week and/or evenings)
 Small class, teacher/student ratio low – more attention and double the quality.
Classes Now Signing Up! Call now for more info – 703-851-7954 or email – classes are setup for student convenience. These are generally very small group classes with 100 hours total time, 75 hours (VIRTUAL – LIVE) classroom instruction and experience, with 25 hours homework (NOT LIVE OR VIRTUAL).
The bulk of any good hypnosis training is to LEARN THE SKILL & ABILITY TO INDUCE TRANCE above all else. Secondly, of course there are standard procedures and skills taught to deal with different arising issues, as well as what to do once the client IS under trance.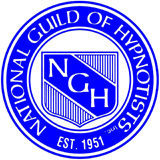 We teach hypnosis, like everything, from a healing perspective because hypnosis simply is the very deepest level of healing for anyone, when it is done correctly. I love teaching and sharing skills with others who will then be able to assist even more people with their skills. It is an exciting profession indeed and very rewarding too! 
The usual setup for class is as follows –
Module 1, 2 and 3: Friday – Sunday or Saturday – Monday. There is homework, including a book report due, readings and videos.
MUST ATTEND ALL SESSIONS TO BECOME CERTIFIED, AND COMPLETE ALL HOMEWORK.
But, class can be setup on any days or weekends, just specify what schedule you need.
This class is the professional hypnosis class from the National Guide of Hypnotists (NGH), which is the leading worldwide hypnosis association. This includes 2 student workbooks, scripts and many additional freebies for our students. It has been offered by NGH teachers for many years and includes an entire comprehensive hypnosis program.
Course Includes these topics and MORE:
◾ Smoking Cessation
◾ Inductions and Hypnosis Scripts
◾ Trance Depth Testing
◾ Stress Management
◾ Weight Loss
◾ Fears Release
◾ Letting go of Grief
◾ Pain Release
◾ Relaxation
◾ Self-Hypnosis
◾ How to use and write Hypnosis Scripts
◾ How to Start your own Hypnosis Business
◾ Business Marketing
◾ Opportunity to joint the Hypnosis Union
◾ Some Energy Work; some dowsing
◾ 1 year free membership in NGH
◾ NGH Workbook and Study Guide
◾ Supervised Mentorship also available
Student Material Provided:
◾ NGH Course Manuals 1 and 2
◾ NGH Practice Building DVD 8 Pack
◾ NGH Script Packet
◾ Master Marketing Book by Don Mottin
◾ Hypnotic Recollections by Dr. Dwight F. Damon
◾ Pendulum
◾ Welcome Packet
◾ Code of Ethics
◾ Student Information Packet
◾ Success for the New Consulting Hypnotist (CH) Pamphlet
◾ Branding Your Business Pamphlet
◾ One-year membership and Certification with the National Guild of Hypnotists
◾ Gold NGH Membership Card
◾ 11 X 14 Certificate suitable for framing from the National Guild of Hypnotists
◾ The Journal of Hypnotism (4 per year)
◾ The Hypno-Gram (4 per year)
◾ Tips & Strategies on Building Your Website
◾ HYPNO motivation Success Guide
◾ NGH Video Rental Catalog
◾ Resources Guide
◾ NGH Website Referrals
◾ Coffee, tea, and snacks (when in person training)
Additional bonuses of your certification:

◾ NGH Annual Conference Information
◾ Affordable Malpractice Insurance Information
◾ Top-quality legislative action and alerts
◾ Client referrals by way of computer listing
◾ Discounts off books, tapes, and videos
◾ Local chapter networking and education
◾ Continuing education (CEU's are required yearly like any assoc.)
◾ Video and audio tape rental library for members only
◾ CEU Network – offering Nursing Continuing Education Contact Hours for this course.
Cost:  $2195 ($1995 plus $200 books/supplies), with $1195 Deposit 15 days prior to 1st class, and remainder of $1000 due 1 day of class, no checks. $200 discount if paid 30 days ahead.  NO exams or certificates unless the class is paid in full by student.  Small class – minimum 1 – 5 students.
Choose the right Pay Now Button:
NGH Hypnosis Training Class – Paid in Full
$2,195.00
NGH Training Class Deposit
$1,195.00
NGH Training Class Remainder
$1,000.00
NGH Hypnosis Class Partial Payment
$800.00
Student will receive their books after their initial payment.
This course is usually taught ONLINE (VIRTUAL – LIVE), but in person sometimes either in Leesburg or Purcellville, Virginia. The course instructor is Helen A. Bramow, MA, BCH, MHt, an NGH Certified Instructor.  After this course you will be able to call yourself a Certified HypnoTherapist and/or Certified Consulting Hypnotist.
Upon successful certification testing and upon completion of this course, an award of Certification as a Certified Consulting Hypnotist through the National Guild of Hypnotists. Be prepared to do homework right after registration prior to and during the course.
To Register: call 703-851-7954 or email HealthCoach095@gmail.com for the registration form and initial interview. Directions sent upon registration receipt, all major charge cards and debit cards welcome, as well as cash. No checks please.
3 days/3 weekends usually, but other arrangements can be made.
Schedules are flexible, and designed for student convenience.
Class Dates 
9:30 am-6:00 pm   –  Fri-Sun OR Sat – Mon  OR some evenings for a couple of hours too works.
Module 1:                                            Module 2:                                         Module 3:   
Module 1:                                            Module 2:                                         Module 3:  
---
(703) 851-7954
---
Please visit our other sites –      

   Hypnosis-Virginia
---
---
Disclaimer and Refund Policy
NO HEALTH CLAIMS ARE MADE and user accepts any associated risks.
Disclaimer: Helen Bramow is NOT medical and does not diagnose nor treats medically. No course, service, or product offered by Health for Life, LLC or its duly authorized representatives is intended, in any way – explicit, implicit, by implication, or in reference, to be a substitute or replacement for competent, traditional, licensed, professional medical care. There are no guarantees on any service or product, unless stated otherwise.
Shipping: Domestic: Product totals less than $40, shipping is $9.00. For product totals $40.00 or more, shipping is $13.00. Shipping prices, as well as services prices, are prone to change periodically.  Shipping prices are just an estimation only.
Health for Life, LLC has a strict No Refund Policy. Prices listed on the Internet are subject to owner's discretion and may change.
Class/Event Refunds: Deposits/payments are non-refundable but can be applied towards a future class/event, if notice is given within 2 weeks prior to the event.