Call today !   (

703) 851-7954
Contact Us Now!

        
---
Sometimes people worry a lot or just feel very stressed, perhaps they just have a lot on their mind. 

Their lives are very busy and sometimes it can be really hard to slow down, relax and sleep. 

Sometimes, we just can't seem to get the rest we need, and each day we lose more sleep.
---
How can Hypnosis Help with Sleep?
Hypnosis is very much like meditation, in fact the trance state is most often felt right before dosing off to sleep and right when we first awaken from sleep. 

So, hypnosis is a very natural way to assist with getting back into the sleep cycle. 

Sleep is a pattern, a habit, like everything else in our lives. 

And, sometimes that train just slips off the track, and the more it does,  the harder it seems to get it back on track. 

Hypnosis can be gentle and soothing, and can be used to assist with sleep.  

However, usually it is best not to fall asleep with hypnosis, so that the brain is more alert. 

But, when we are using it for sleep, it is a different story altogether.
---
How many Hypnosis sessions are necessary to Help with Sleep?
Most hypnosis takes a minimum of about 3 sessions, and usually each time the client goes into trace with us, they will go deeper and faster on their own with our CD or MP3. 

That said, at least 2 sessions would be most beneficial to assist with better sleep, depending on other issues involved. 

For example, a person who can't sleep due to pain, really has a 'pain' issue, not a sleep issue, and usually the issue needs some level of resolve to be most effective. 

So, the 'pain' issue would need to remedied first, and then sleep would be an easier target.
---
How do I book a session?
Schedulicity is an online booking scheduler, however, you may also call (703) 851-7954 or send an email to HealthCoach095@gmail.com.  Sessions are available via Skype and in person.  MP3's can be easily emailed.  Sessions are about 60 – 90 minutes long. 
---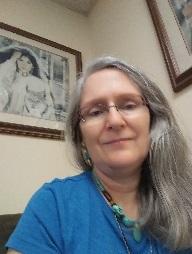 Helen A. Bramow, MA, BCH, MHt , owner of Hypnosis-Virginia, is a highly experienced & successful  Board Certified Hypnotist, and Certified Reflexologist.  You can read about all her credentials here  About Helen Bramow.  

Skype Sessions Available NOW!    

 

Contact us Now!

    
703 851-7954      HealthCoach095@gmail.com
---
Please visit our other sites –      

   Hypnosis-Virginia
  HealingArtsNetwork.com
---

Hypnosis Virginia
---
Disclaimer and Refund Policy
NO HEALTH CLAIMS ARE MADE and user accepts any associated risks.

Disclaimer:  Helen Bramow, MA, BCH, MHt, C.NLP, is a Board Certified Hypnotist, Certified Reflexologist, Reiki Master and Instructor.   Helen Bramow is NOT medical and does not diagnose nor treats medically. No course, service, or product offered by Health for Life, LLC or its duly authorized representatives is intended, in any way – explicit, implicit, by implication, or in reference, to be a substitute or replacement for competent, traditional, licensed, professional medical care. There are no guarantees on any service or product, unless stated otherwise.
Shipping: Domestic: Product totals less than $40, shipping is $9.00. For product totals $40.00 or more, shipping is $13.00. Shipping prices, as well as services prices, are prone to change periodically.
Health for Life, LLC has a strict No Refund Policy. Prices listed on the Internet are subject to owner's discretion and may change.
Class/Event Refunds: Deposits/payments are non-refundable but can be applied towards a future class/event, if notice is given within 2 weeks prior to the event.
---
---