Call today for a FREE phone consultation!     703-851-7954
---
Reiki Practice Groups – Virtual
---
Virtual Practice Groups for Reiki are held monthly.
Prerequisite: 
Beginning (Level I) Reiki, as this will be a practice class that starts as an introductory class.  

As we get more experienced Reiki practitioners, we will practice more advanced techniques and attunements.  
Who Can Attend – 
Minimun Level I Reiki practitioners for basic practice and

the general public can attend as an Introductory form of Reiki to see what it's all about.
Cost – 
Reiki practitioners $15

General Public (to RECEIVE Reiki practice session) $25
Bring – (optional)
An eyemask or eye covering; 

Small pillow to rest your head on;

Small blanket.
Look here for the Reik Healing Sessions page  (Read More)
Look under Events and the Calendar
---
2020 Class Schedule – VIRTUAL via skype/zoom only
---
2019 Class Schedule –   Schedulicity Classes
15B Catoctin Circle, SE, #107, Leesburg, VA –
6:30 pm – 8:00 pm
September 10, 2019 –  to register:  EventBrite – Reiki Practice
October 8, 2019 – to register:  EventBrite – Reiki Practice
November 12, 2019 – to register:  EventBrite – Reiki Practice
December 10, 2019 – to register: EventBrite – Reiki Practice
---
About Us
Helen Bramow,  MA, Board Certified Hypnotist, MHt

, C.NLP, Certified Reflexologist
Helen Bramow, MA, MHt, BCH, C.NLP, is a Board Certified Hypnotist, transpersonal, MHt, trained by Atlantic University (AU).  She holds a MA in Transpersonal Studies, with a Specialization in Applied Spirituality from AU.  She is the Managing Member at Health For Life, LLC.
Hypnosis for:  Past Life, Smoking Cessation, Pain, Stress, Nail Biting, Weight Loss, Virtual Gastric Band Weight Loss, Smoking Cessation, Hot Flashes, Fertility, HypnoBirthing®, Grief and Loss, Relationships, and more.
She is also a:  Certified Reflexologist, Holy Fire® III Reiki Master, Holy Fire® III Karuna® Master, IET® Master teacher, and offers healing sessions as well as teaches:  NGH Hypnosis, IHF Hypnosis (Skype available). dowsing, Holy Fire® III Reiki, and all IET® classes.  Reiki for animals and IET for pets classes and sessions also are available. 

See more at Helen Bramow, MA.  
---
Purcellville, VA  20132 

Leesburg, VA – Coming Soon!
---
Health for Life, LLC which includes the following websites:  
---
Office Images – 15B Catoctin Cir, SE, #107, Leesburg, VA


Purcellville, VA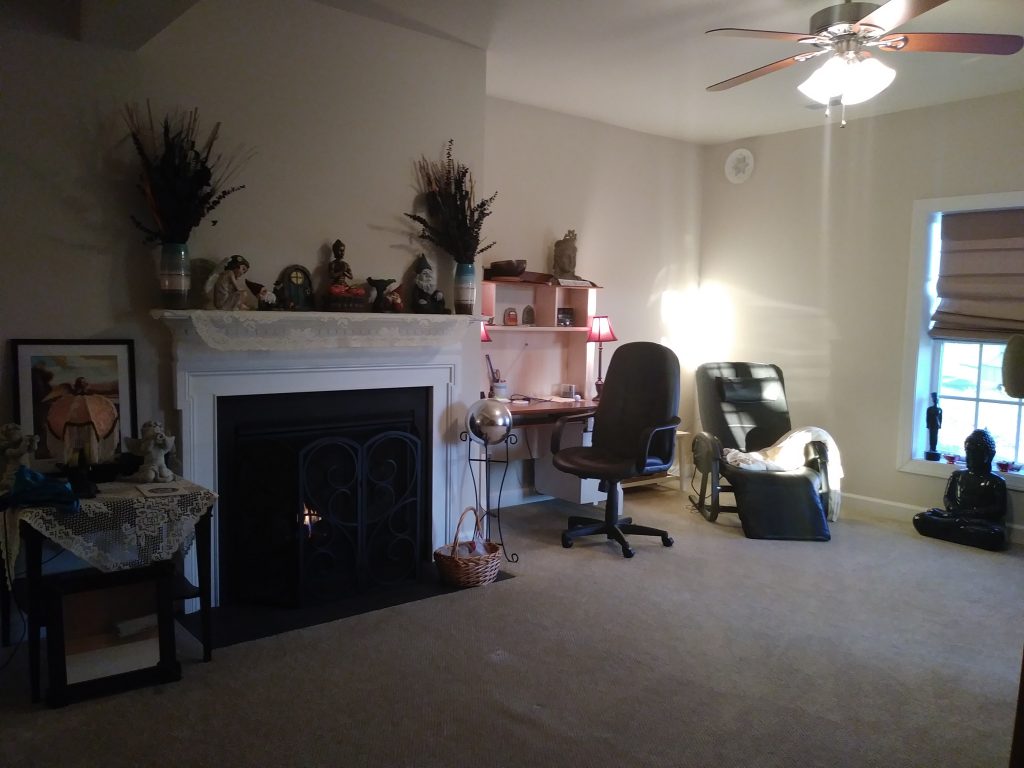 ---
Contact Us Now!            
---
Please visit our other sites –
   Hypnosis-Virginia
  HealingArtsNetwork.com
---
---
NO HEALTH CLAIMS ARE MADE and user accepts any associated risks.
Disclaimer:  Helen Bramow, MA, BCH, MHt, C.NLP, is a Board Certified Hypnotist, Certified Reflexologist, Reiki Master and Instructor.  Helen Bramow is NOT medical and does not diagnose nor treats medically. No course, service, or product offered by Health for Life, LLC or its duly authorized representatives is intended, in any way – explicit, implicit, by implication, or in reference, to be a substitute or replacement for competent, traditional, licensed, professional medical care. There are no guarantees on any service or product, unless stated otherwise.
Shipping: Domestic: Product totals less than $40, shipping is $9.00. For product totals $40.00 or more, shipping is $13.00. Shipping prices, as well as services prices, are prone to change periodically.
Health for Life, LLC has a strict No Refund Policy. Prices listed on the Internet are subject to owner's discretion and may change.
Class/Event Refunds: Deposits/payments are non-refundable but can be applied towards a future class/event, if notice is given within 2 weeks prior to the event.
---