Call today for a FREE phone consultation!     703-851-7954
---
Reiki Classes
---
 

"

In Every Culture and in every medical tradition before ours, healing was accomplished by moving energy."
– Albert Szent-Gyorgyl in 'Introduction to a Submolecular Biology'
---
Reiki Classes
Reiki is healing universal energies and because the energies are universal, they are good for everyone and are meant to be shared by everyone, the plants, animals and the earth.  There are many kinds of Reiki and Reiki Attunements available.  Although energy can be sent long distance, or remotely, Reiki training is usually done in person, as well as most healing training.  It is 'hands on healing training' and so it is really meant to only TEACH in person using your hands.  Of course, there is no time or space constraints when dealing with universal energies, and good energies like a wish or a prayer, can always be 'sent' at any time to anyone, anywhere. 
---
Hypnosis Virginia offers these Reiki Classes –      
Hypnosis Virginia offers Group Reiki Classes – Reiki Group Classes
---
Reiki IS Psychic Training
Reiki IS for Everyone – regardless of religious beliefs
---
---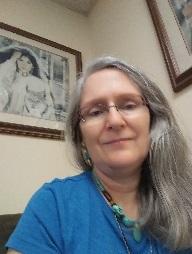 Helen A. Bramow, MA, BCH, MHt , owner of Hypnosis-Virginia, is a highly experienced & successful  Board Certified Hypnotist.  You can read about all her credentials here  About Helen Bramow.
---
Skype Sessions Available NOW!      

Contact us Now!

    
703 851-7954      HealthCoach095@gmail.com
---
Please visit our other sites –      

   Hypnosis-Virginia
  HealingArtsNetwork.com
---

Hypnosis Virginia
---
Disclaimer and Refund Policy
NO HEALTH CLAIMS ARE MADE and user accepts any associated risks.
Disclaimer:  Helen Bramow is NOT medical and does not diagnose nor treats medically. No course, service, or product offered by Health for Life, LLC or its duly authorized representatives is intended, in any way – explicit, implicit, by implication, or in reference, to be a substitute or replacement for competent, traditional, licensed, professional medical care. There are no guarantees on any service or product, unless stated otherwise.
Shipping: Domestic: Product totals less than $40, shipping is $9.00. For product totals $40.00 or more, shipping is $13.00. Shipping prices, as well as services prices, are prone to change periodically.
Health for Life, LLC has a strict No Refund Policy. Prices listed on the Internet are subject to owner's discretion and may change.
Class/Event Refunds: Deposits/payments are non-refundable but can be applied towards a future class/event, if notice is given within 2 weeks prior to the event.