Health for Life, LLC, Hypnosis-Virginia and/or Healing Arts Network (HAN) are not making recommendations neither about practices, nor practitioners, as these are only listing.  It is at most a 'gentle suggestion' and  it is a only published ads/listings for the practitioners, or website designers who either paid a fee or made a request to be listed here.  It is your responsibility to evaluate them:  request references, discuss costs/services, meet them or speak to them regarding how and if they can assist you.  It is YOUR life, and YOUR choice.
---
Links 2 – Hypnosis Sites Worldwide
See these li
nks for professionally qualified Hypnotists, and some Psychotherapists who use hypnosis to help clients with a wide range of problems and concerns.  Many use Hypnosis, Hypnotherapy or even Healing techniques.  Please note that while the UK recognizes hypnoTherapists as counselors, the USA does not.  In the US, hypnoTherapist or hypnotists are unlicensed and only certified to practice.
---
Virginia – 
Healing Arts Network, Leesburg & Purcellville, Virginia, USA
The Healing Arts Network is an international, 20 plus year old, global directory listing source of Alternative health and healing, Therapists and Healers, offering a wide range of complementary techniques and interventions.  To start your professional listing and free front page and sidebar ads on ALL 85 pages, look at Healing Arts Network.com – Shop.  If you with a Corporate Sponsorship, or require another category listing which is not listed, please contact us at:  mailto:HealingArtsNetwork@gmail.com
---
Hypnosis-Virginia, Leesburg, USA
Helen Bramow is a highly experienced, Board Certified Hypnosist (BCH), MHt, C. NLP, specializing in healing modailities like Reiki and IET®.  She also uses many different hypnosis programs:  weight loss, smoking, the Virtual Gastric Band (VGB)", nail biting, Akashic Records, Past Life Regression, Grief and Loss, HypnoBirthing®, Fertility, Hot Flashes, Sleep, Pain Management, Stress Management, Meditation, and more, for a true Mind/Body approach to wellness.  
She is also a Certified Reflexologist, Holy Fire® III Reiki Master, Holy Fire® III Karuna® Master and teaches all of IET's classes.  She is also a Certified Instructor of hypnosis for both the NGH and IHF.  Find out more at Hypnosis-Virginia, USA.  She is also the Managing Member at Health for Life, LLC and manages  Healing Arts Network.com.
---
Florida – 
Hypnotherapy Gainesville, Florida, USA
Clinical Hypnosis in Gainesville Florida – Christine Green is an experienced and skilled Hypnotherapist who can help you to overcome a wide range of fears & phobias as well as improving your personal performance
---
Canada – 
Hypnotherapy Surrey BC, Canada
Inner Resolutions Hypnotherapy in Surrey BC – Hypnotherapist Jeff Dunbar is a professional and full time hypnotherapist who can help you to stop smoking, lose weight or overcome fears & phobias in Surrey British Columbia
---
Hypnotherapy Richmond, UK
Hypnotherapy & Hypnosis in Richmond with Tony Smith – Professional Help for Stopping Smoking, Weight Management, Drinking Problems, Sexual Problems and Fears & Phobias
---
True North Coaching – Hampshire
Michelle Merry offers Life Coaching in Hampshire as well as professional career coaching services, Find out more about Michelle's business by visiting True North Coaching Hampshire
---
Kairos Hypnotherapy & Coaching – Darlington
Paul Brown is a business coach and fully qualified Hypnotherapist offering a range of services from his private clinic near Darlington. Visit Paul's website at Kairos Hypnotherapy and Coaching.
---
Joanne Theaker – Liverpool
Joanne Theaker is a Human Givens therapist who runs her principal practice in Liverpool but also runs a clinic in the Wolverhampton area. Joanne also runs a specialist business in helping people to develop more meaningful relationships with money. Visit JoanneTheakerTherapy for more details.
---
Evermoreme – Nottingham
Jane Timcke offers both Hypnotherapy and Psychotherapy along with the human givens approach which is an holistic model of human wellbeing and brief, solution-focused, psychotherapy based on evidence from evolution, anthropology, biology, psychology and sociology. Visit EverMoreMe
---
KT Hypnotherapy Talbot Green & Cardiff
Katy Thomas runs her KT Hypnotherapy in Talbot Green and can help with a wide range of psychological problems.
---
Hypnotherapy Rubery – Worcestershire
Julia Holmes is a Solution Focused Hypnotherapy practitioner who runs her busy Hypnotherapy Rubery practice in Worcestershire.
---
Hypnotherapy Shrewsbury
Shrewsbury Hypnotherapist Vikki Heath Hypnosis to Stopping Smoking, Anxiety and Stress in the areas of Whitchurch, Telford, Shrewsbury and Market Drayton
---
Hypnotherapy Epping
Professional Hypnosis & Hypnotherapy in Epping – Rita Smith is a Fully Qualified Hypnotherapist, Hypnoanalyst & Thrive Practitioner who can help you Stop Smoking, Lose Weight, Overcome Fears & Phobias and live a more fulfilling life
---
Hypnotherapy Wolverhampton
Wolverhampton Hypnotherapy for Stopping Smoking, Gastric Band Hypnotherapy, Addictions & Sexual Problems – Professional Hypnotherapist Joan Lee runs Wolverhampton's Premier Hypnosis Clinic
---
Hypnotherapy Leamington
Hypnosis & Hypnotherapy in Leamington with Rebecca Bedford – Overcome Fears & Phobias, Lose Weight or Stop
Smoking with Hypnotherapist Rebecca
---
Hypnotherapy Helston – Cornwall
Hypnotherapy in Helston with Johanna Rogers – Hypnosis for Quitting Smoking, Weight Loss and Phobias
Hypnotherapy Weybridge
Hypnosis & Hypnotherapy in Weybridge with Farhad Omran – Hypnosis for Quitting Smoking, Anxiety & Stress as well as
many other problems
---
Hypnotherapy North London
Hypnosis & Hypnotherapy in Herts & North London with Glenda Saward – Overcome Fears & Phobias, Lose Weight or Stop Smoking with Hypnotherapist & Thrive Consultant Glenda
---
Anglia Hypnotherapy
Professional Hypnosis, Hypnotherapy & Psychotherapy in Norfolk – Ruth Watson Can Help with Fears & Phobias, Losing Weight, Stopping Smoking and many other issues
---
Hypnotherapy Ipswich
Hypnosis & Hypnotherapy in Ipswich with Noel Wilson – Hypnotherapist & Psychotherapist
---
Hypnotherapy Crowborough
For Professional Hypnotherapy in Crowborough, East Sussex, Nikki Basset can help you to solve a wide range of problems.
---
Hypnotherapy Northwich
Hypnosis and Hypnotherapy treatments available at Northwich Hypnotherapy, Cheshire, with Michelle Hough.
---
Enrich Hypnotherapy – Kent
Jessel Selvan offers Hypnotherapy in Rainham, Kent through his Enrich Hypnotherapy website.
---
Enrich NLP – London
Jessel also offers high quality training programmes in NLP, Hypnotherapy and Time-line therapy. Visit Enrich NLP here.
---
Coach Caroline – Manchester
Coach Caroline is the new website of Caroline Tattersall who offer Hypnotherapy and Psychotherapy in Manchester.
---
TranceForm Psychology – Wolverhampton
Paul Lee offers personal and professional psychology and psychotherapy in Wolverhampton focusing on evidence based therapies.
---
Hypnotherapy to Thrive – Dubai
Laure Mitchell offer Hypnotherapy in Dubai through her Hypnotherapy to Thrive website.
---
Stop Smoking Hypnotherapy – Shrewsbury
Viiki Heath runs the Stop Smoking Hypnotherapy Clinic in Pimshill near Shrewsbury.
---
Rosamond Lloyd Hypnotherapy – Kingswinford
For Hypnosis and Hypnotherapy in the Kingswinford area, visit Rosamond Llloyd Hypnotherapy.
---
Kildare Hypnotherapy
The Kildare Hypnotherapy Clinic is owned and operated by David Birch, a Hypnotherapist of more than 25 years experience.
---
HypnoBand Portsmouth
HypnoBand Portsouth is run by weight loss specialist and senior hypnotherapist Chris Russell.
Cyprus Hypnotherapy
David Heard-Smith runs his Cyprus Hypnotherapy Clinic in Paphos, Cyprus.
---
Thrive Programme Consultants –  UK
The Thrive Programme is Rob Kelly's research backed book designed to help people take control of their thinking and to learn how to recognise and then change limiting beliefs.
---
Thrive Consultant Watford
Tania Clarke, owns and runs a number of specialist clinics in the Watford area, including a specialist Stop Smoking clinic. You can find out more about Tania's services at the Thrive Programme in Watford.
---
Thrive Consultant Weybridge
Farhad Omran runs his Thrive Practice in Weybridge, Surrey along with his Hypnotherapy practice. If you'd like to get in touch with Farhad visit his site Thrive Programme Weybridge here.
---
Thrive Consultant in York
Kate Nolton is the main Thrive Programme practitioner in the York area and offers the full range of Thrive programmes. Visit here site Thrive Consultant York here.
---
Advance and Thrive
Laure Mitchell offers the Thrive Programme to overcome problems in Dubai – visit Advance and Thrive here.
---
Thrive with Paul in Wolverhampton
Paul Lee is the Thrive Consultant for Wolverhampton and the West Midlands area. Visit Thrive With Paul in Wolverhampton here.
All Web Services – Paul Lee – Wolverhampton,UK
Website Design – Professional and Affordable Website Design for Therapists, International,  for Complementary Healthcare practitioners and Therapists.  Hypnotherapy Website Templates and Website Design for Hypnotherapy Practitioners. High quality Web design, If you're looking for Speciality Web Design, for Counselling Practice, or  Chiropractic business, check out the selection of our Website Templates.
Website Optimization SEO Services and WordPress Migration Services – Website Optimisation and SEO for Therapists, AND convert your current website into a fully responsive WordPress website that also includes a Content Management System (CMS).  Consider Therapy Webs WordPress Migration. You will be able to keep all of your current web page content, but completely change your site.
Small Business Web Design – Therapy Webs also offers a small business web design and our sites offer all the functionality of our Therapists sites, but are built exclusively to your requirements.
---
Contact Us Now!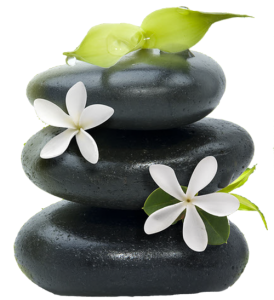 ---
NO HEALTH CLAIMS ARE MADE and user accepts any associated risks.
Disclaimer:  Helen Bramow, MA, BCH, MHt, C.NLP, is a Board Certified Hypnotist, Certified Reflexologist, Reiki Master and Instructor.  Helen Bramow is NOT medical and does not diagnose nor treats medically. No course, service, or product offered by Health for Life, LLC or its duly authorized representatives is intended, in any way – explicit, implicit, by implication, or in reference, to be a substitute or replacement for competent, traditional, licensed, professional medical care. There are no guarantees on any service or product, unless stated otherwise.
Shipping: Domestic: Product totals less than $40, shipping is $9.00. For product totals $40.00 or more, shipping is $13.00. Shipping prices, as well as services prices, are prone to change periodically.
Health for Life, LLC has a strict No Refund Policy. Prices listed on the Internet are subject to owner's discretion and may change.
Class/Event Refunds: Deposits/payments are non-refundable but can be applied towards a future class/event, if notice is given within 2 weeks prior to the event.


---

Please visit our other sites –

---