---
Essential Oils – Aromatherapy
Aromatherapy, or the use of essential oils, is an an ancient form of healing started in Egypt.  It is helpful in energy work, since essential oils contain their own frequencies and can enhance the aura.  They are available at many stores and on the internet, however, only purer essential oils have the highest quality, and the highest frequencies also.  Young Living oils were known in the healing field for many years for their high quality oils, however, when Gary Young passed, the company changed management styles.  They are now still seemingly the same oils, but the prices are much higher.
ANY quality essential oils will hold energy frequencies, and as energy practitioners or energy workers, those frequencies can often be enhanced using various healing tools.
---
Disclaimer and Refund Policy – NO HEALTH CLAIMS ARE MADE and user accepts any associated risks.
Disclaimer: Helen Bramow is NOT medical and does not diagnose nor treats medically. No course, service, or product offered by Health for Life, LLC or its duly authorized representatives is intended, in any way – explicit, implicit, by implication, or in reference, to be a substitute or replacement for competent, traditional, licensed, professional medical care. There are no guarantees on any service or product, unless stated otherwise.
Shipping: Domestic: Product totals less than $40, shipping is $9.00. For product totals $40.00 or more, shipping is $13.00. Shipping prices, as well as services prices, are prone to change periodically.  Shipping cost is an estimate.
NO REFUNDS:  Health for Life, LLC has a strict No Refund Policy. Prices listed on the Internet are subject to owner's discretion and may change.
Class/Event Refunds: Deposits/payments are non-refundable but can be applied towards a future class/event, if notice is given within 2 weeks prior to the event.
---
Please visit our other websites –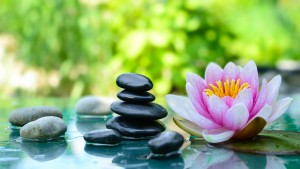 ---