Call today for a FREE phone consultation!     703-851-7954
---
Dowsing, Energy Clearing
There are many ways to clear energy, and these include: 

reiki, meditation, qiGong, yoga,

dowsing (using a pendulum, L rods or a bobber),

smudging usually using sage or sage and cedar,

essential oils, fire, smoke, using crystals, etheric weavers,

tuning forks, incense, music, reflexology, hypnosis and healing sessions.
Spiritual trainings and prayer also are known to clear out energies!

Traditionally, clearings are done in the wee hours (in the middle of the night) and that is because there is less Interference from other sources.  It is also very quiet, where the work can go on undisturbed and the good energies can just flow!




---


Full Moon and
New Moon
Energy Clearing Sessions

Although these sessions can be done at any time, the time around the moon cycle is Optimal.
There is a window of at least a week when these energies are very strong indeed and lend
energy to this work!

These sessions are done using an advanced dowsing program

that accesses the Akashic Records, looks for problems (old karmic patterns) to clear out. It also uses downloads, clearing of Soul pieces, etc. to clear the path to Higher Self for each client.  In the process, of course, it clears up energy blockages, deleted old or useless Soul programming, removes entities both good and bad, doesn't matter here, and rewrites Soul programming for the highest good.  

It is a Very High level Dowsing Program that

works extremely well as a distance anywhere.  Basically, dowsing transcends the time and space limitations that are normal here.
Most people find that a couple of dowsing and energy clearing sessions tends to help them think clearer, know what their true path is, and removed many negative patterns. However, nothing last forever, and this is a very advanced dowsing program. That being said, it does have to be repeated but some people stay clearer than others. This method can be used to clear people, property, pets and transcends all dimensions, all time and space.
If you need negative energy cleansing in Washington, this service will be of great value to you and your home.
See hypnosis-virginia.com/events   for current schedule of monthly clearings.
---
FULL Moon Energy Clearing Sessions
Full Moon Energy Clearings – 2023 Available Dates –
March 7 – 13      Apr   6 – 12   May 5  – 11      Jun  4 – 11     July   3 – 9    Aug    1 – 8    
Aug 31 – Sep 6      Sep 29 – Oct 5      Oct 28 – Nov 3      Nov 27 – Dec 3       Dec  27 – Jan 1
2024 Available Dates – [to be determined]
---
NEW Moon Energy Clearing Sessions

New Moon Energy Clearings – 2023 Available Dates –
March 21 – 27      Apr   20 – 26    May 19 – 25      Jun  18 – 25    July  17 – 23   
Aug  16 – 22      Sep 15 – 21      Oct 14 – 20      Nov. 13 – 19      Dec. 12 – 18 
2024 Available Dates – [to be determined]
---
TESTIMONIALS
"…session with Helen Bramow which proved to be extremely interesting. She put in a very relaxed state and then various images came up in my mind, almost like a dream, but more stable and connected together instead of being random or short and choppy images like in my dreams. I did feel some emotion, but not overpowering or uncomfortable. Afterwards I was able to get some insight into what I had seen which helped explain some issues I had been dealing with. All in all it was a very valuable experience." JS – MD

"…session with Helen, I feel lighter, clearer in my thinking afterwards. I enjoy the sessions and I feel they make me clearer so I can connect better with my own Higher Self." SM – VA

"It was so powerful, even the dog was different after our call!" SS – VA
---
Contact Us Now!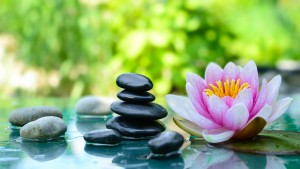 ---
NO HEALTH CLAIMS ARE MADE and user accepts any associated risks.
Disclaimer:  Helen Bramow, MA, BCH, MHt, C.NLP, is a Board Certified Hypnotist, Certified Reflexologist, Reiki Master and Instructor.  Helen Bramow is NOT medical and does not diagnose nor treats medically. No course, service, or product offered by Health for Life, LLC or its duly authorized representatives is intended, in any way – explicit, implicit, by implication, or in reference, to be a substitute or replacement for competent, traditional, licensed, professional medical care. There are no guarantees on any service or product, unless stated otherwise.
Shipping: Domestic: Product totals less than $40, shipping is $9.00. For product totals $40.00 or more, shipping is $13.00. Shipping prices, as well as services prices, are prone to change periodically.
Health for Life, LLC has a strict No Refund Policy. Prices listed on the Internet are subject to owner's discretion and may change.
Class/Event Refunds: Deposits/payments are non-refundable but can be applied towards a future class/event, if notice is given within 2 weeks prior to the event.


---

Please visit our other sites –

---