Call today for a FREE phone consultation!     703-851-7954
---
Sekhem Seichim Reiki (SSR) Training
Requirements:  classroom trained Usui Reiki Master or Karuna Reiki® Master. Reading Assignment: ALL LOVE A Guidebook for Healing With Sekhem-Seichim-Reiki and SKHM to be purchased and read prior to the class.
Includes:  SSR Levels I-II, includes I, II, and III Attunements, and SSR Master Level IV, V, VI, and VII attunements.
SSR Reiki was channeled by Patrick Zeigler while sleeping in a pyramid in Egypt. The word Sekhem means basically prana or life force, like chi. It is '…living light energy" and it combines with old Egyptian healing,
It is perhaps one of the strongest Reiki energy systems, besides Holy Fire® and Karuna Reiki®. The energies are very powerful and "…anchor and ground" the life force, while expanding a person's ability to "…carry more light and love". Together, this system boasts a total of at least seven total symbols and 4 – 5 attunements, meditations and various energy techniques. As with all Reiki and energy classes, please dress comfortably, bring some water and snacks. Certificate and Manual are provided.
Class is from 9:30 – 4:30, 2 days.
Seichim Reiki (SSR) Master Class $550
---
---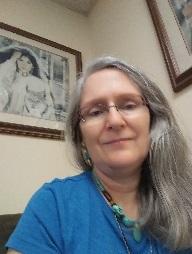 Helen A. Bramow, MA, BCH, MHt , owner of Hypnosis-Virginia, is a highly experienced & successful  Board Certified Hypnotist.  You can read about all her credentials here  About Helen Bramow.
---
Skype Sessions Available NOW!      

Contact us Now!

    
703 851-7954      HealthCoach095@gmail.com
---
Please visit our other sites –      

   Hypnosis-Virginia
  HealingArtsNetwork.com
---

Hypnosis Virginia
---
Disclaimer and Refund Policy
NO HEALTH CLAIMS ARE MADE and user accepts any associated risks.
Disclaimer:  Helen Bramow is NOT medical and does not diagnose nor treats medically. No course, service, or product offered by Health for Life, LLC or its duly authorized representatives is intended, in any way – explicit, implicit, by implication, or in reference, to be a substitute or replacement for competent, traditional, licensed, professional medical care. There are no guarantees on any service or product, unless stated otherwise.
Shipping: Domestic: Product totals less than $40, shipping is $9.00. For product totals $40.00 or more, shipping is $13.00. Shipping prices, as well as services prices, are prone to change periodically.
Health for Life, LLC has a strict No Refund Policy. Prices listed on the Internet are subject to owner's discretion and may change.
Class/Event Refunds: Deposits/payments are non-refundable but can be applied towards a future class/event, if notice is given within 2 weeks prior to the event.